This shop has been compensated by Collective Bias, Inc. and its advertiser. All opinions are mine alone. #SkinEssentials #CollectiveBias
Step 1– make a 'back to college' packing list
Step 2– plan a specific day to go shopping for the items on your list
Step 3– ask your mom or someone significant to go with you
Step 4– TARGET
Step 5– organize your purchases! Pack all bathroom stuff, bedroom stuff and school stuff separately
Step 6– move in day!
Step 7– take your organized loads up to your new "home" for the school year and unload accordingly (bathroom stuff in the bathroom, bedroom stuff in your bedroom, school stuff at your desk)
Step 8– Go crush it!
One of the greatest pieces of advice I can give you is to go into college ORGANIZED! The year quickly gets going and things that you said you would do "once you got settled" never end up happening. Shop for your must have items prior to your moving day to save yourself the hassle of having to do it later. Likely, you'll be tired later anyways hehe!
One of the happiest places in my sorority was the bathroom. Sounds weird right? We were fortunate in that we had the most beautiful bathroom with lots of sinks and counter space. The bathroom became a safe haven, a hangout space and a place to prep for big days and fun weekends. Whether you were getting ready for a formal or getting ready for a job interview, there was always someone around to do it with. Without fail, someone was sitting on the counter, washing their face. It's an amazing way to re-group, re-fresh, and re-focus before heading off to wherever it is you're going that day!
My college essentials:
Clean & Clear® MORNING BURST® Facial Cleanser for those (painfully) early mornings
Neutrogena® Body Clear® Body Wash – Pink Grapefruit because 1) it's pink and 2) it's fighting for clear skin with blasting MicroClear® Technology
Neutrogena® Oil-Free Acne Wash Pink Grapefruit Facial Cleanser for a refreshing face wash, mid day or in the evenings that eliminates dirt and oil without over-drying
So, here is my challenge to all of you college girls, ready to rock out a new year. Head to Target and load your shopping cart with these Neutrogena® and Clean & Clear® products. Add them to your pre-packed bathroom pile and use them daily once you are back at school. Give yourself the power to step out every day looking and feeling confident. If you're having a tough time or feel like you need a 'back to college' break, go upstairs, wash your face, take a deep breath and find that inner confidence! College can be stressful and this is just one of the things I did to protect myself (and my skin) from all that college can throw out there. Look good and feel good with these wonderful products!
I would encourage you all to download the Cartwheel app for rewarding ways to save at Target. There are lots of great offers this August on Neutrogena® cosmetics. And lastly, I want to share the Neutrogena® and Clean & Clear® offers, happening at Target, that will help you save on your back to college shopping trip:
Neutrogena® Cosmetics
This weekend, Thursday-Sunday, get 20% off any Neutrogena® cosmetics product.
"Using Cartwheel, save 20% on Neutrogena® cosmetics every weekend in August, Thursday-Sunday.
Neutrogena® facial skincare
Get a $5 gift card when you buy 3 Neutrogena® facial skincare products
Buy one Clean & Clear® product, get one 25% off.
To shop these products, simply hover over the image below!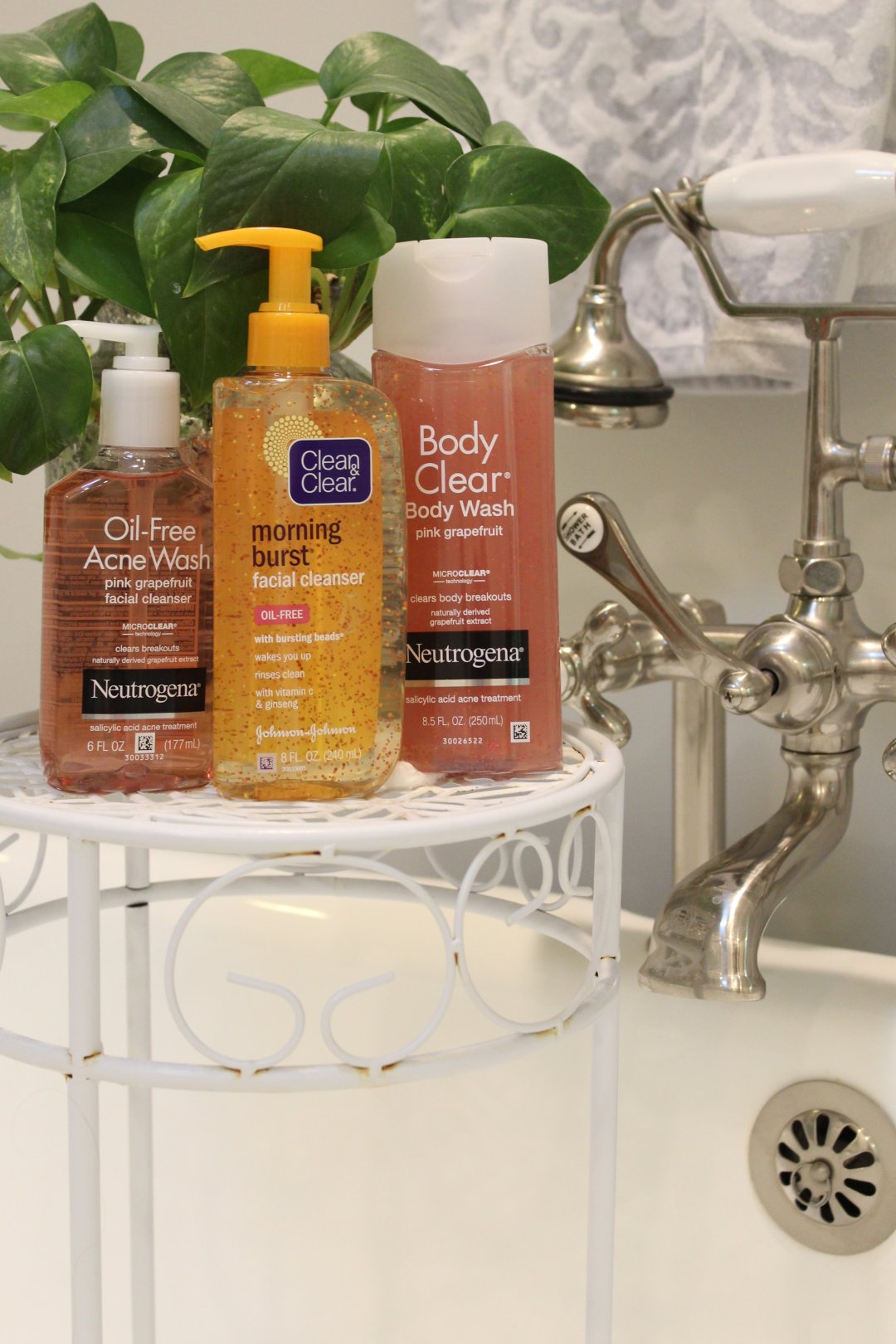 Xoxo, Anna
This post is sponsored by CLEAN & CLEAR® and NEUTROGENA®. I only recommend products I use personally and believe my followers will also enjoy! Some of the products mentioned were provided by CLEAN & CLEAR® and NEUTROGENA® for this review.